As a renewable energy company, we feel a strong responsibility to help preserve the planet and are always looking for new ways to take care of our local environments.
One of our most tried-and-tested initiatives, however, is the opportunity for all colleagues to take annual volunteering days to support the causes most important to them.
Volunteering not only allows us to extend our positive impact, but is proven to help teams become better acquainted, improve mental wellbeing and promote a good work-life balance.
In Italy, our team is based in Milan, previously dubbed a "future green city" for its 2019 commitment to plant three million trees by 2030.
Eager to contribute to this movement, we recently formed a partnership with Biblioteca degli Alberi di Milano (BAM), a garden park located north-east of the centre of Milan.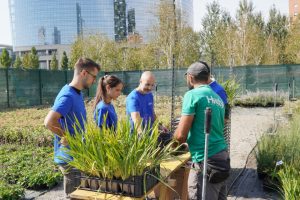 BAM is one of the biggest urban reforestation projects in Europe and home to a rich variety of plant life.
A recent volunteering day at the site was organised in partnership with the Riccardo Catella Foundation, which aims to promote sustainable development across Milan by improving green spaces and building connections with the local community.
The day consisted of litter picking, taking care of a plant nursery and learning how to maintain seasonal vegetable gardens.
We have been supporting the Riccardo Catella Foundation for over a year and this newly formed partnership with BAM is an important part of our commitment to supporting our local communities and the environment.
Elsewhere, we have continued to work with London Wildlife Trust (LWT), our charity of choice in the UK, which manages 36 nature reserves across the city.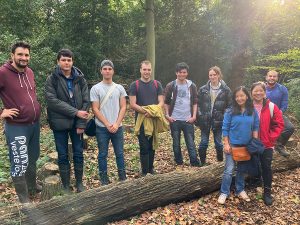 This partnership has played a key role in enabling our team to contribute to the social and environmental wellbeing of one the greenest capital cities on the planet.
On our most recent volunteering day with LWT, colleagues travelled to Dulwich Wood, a conservation area which consists of 16.4 hectares of ancient oak and hornbeam woodland.
There, our enthusiastic team helped LWT with the management of invasive trees, brambles and litter picking.
There was also the opportunity to build a shelter for birds and mammals, as well as constructing a 'linear eco-pile' for insects.
We look forward to continuing this important work with our chosen charities in the future.