Giving back to and advancing the development of our local communities is a key part of our culture at Cubico.
At the same time, we are committed to looking after the wellbeing of our employees, both in and outside of the work environment.
One of the ways we combine these important parts of our business is by offering our team members around the world several volunteering days a year to support causes they care about.
Volunteering is not only a great way to help employees feel more connected to each other and the company, but has also been shown to improve team morale and mental health.
Over the last couple of years we have been working in partnership with London Wildlife Trust (LWT), our charity of choice in the United Kingdom.
London is one of the greenest cities in the world for its size and LWT is the only charity dedicated to protecting its wild spaces, which it does in addition to educating the public on nature conservation and sustainability and championing green policies.
Since the partnership started, we have organised several team volunteering days at different LWT nature reserves across the city.
The most recent of these saw a group of colleagues visit Walthamstow Wetlands, the biggest urban wetlands in Europe, which provides the main water supply to around 3.5 million people.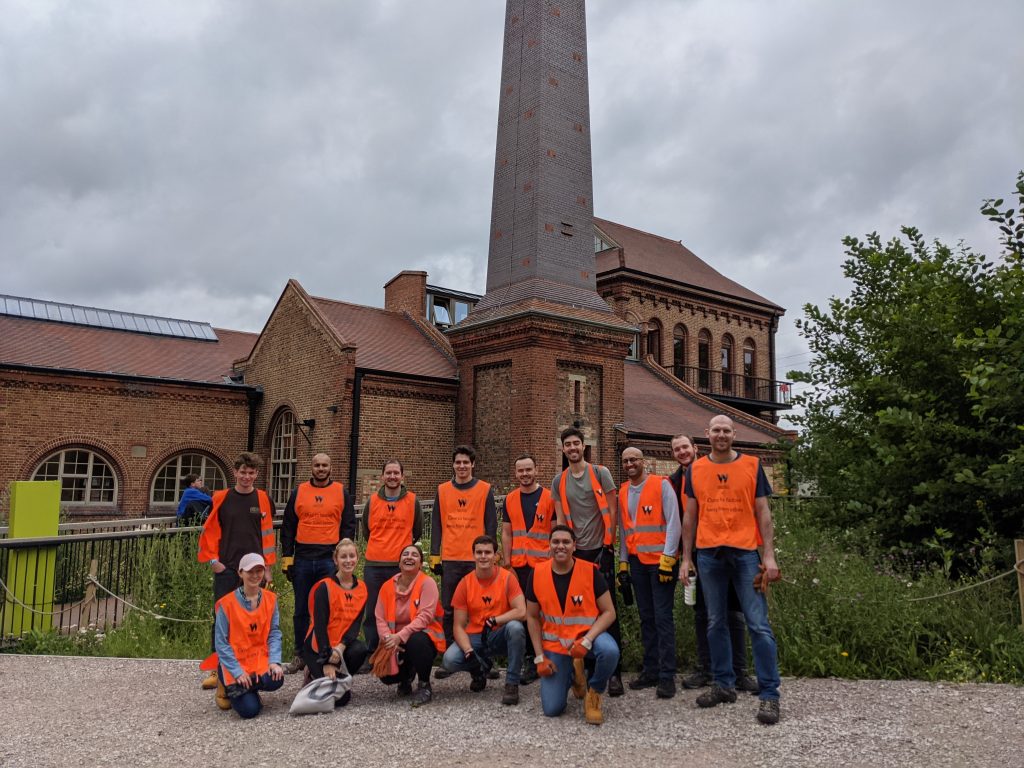 The day comprised a morning of helping out with general maintenance tasks, including the trimming of overgrown hedges and native vegetation, and finished with a guided tour of the reserve.
It provided a great opportunity for team bonding after more than a year of primarily homeworking and offered LWT some much needed support.
For many charities, corporate partnerships like this are essential in enabling them to carry out their important work.
We are very proud that our employees share in our passion and commitment to making a positive impact in our local communities.