While our Environmental, Social and Governance (ESG) programme encompasses all of the countries in which we operate, we place special focus on places with more pressing needs.
In Mexico, more than two million people, around 2% of the population, live without access to electricity in their homes.
Many of these people live in remote or isolated areas, which makes it extremely difficult for their needs to be met by traditional energy supply methods.
Throughout 2019, we partnered with the Mexican Association of Solar Energy and sustainability solutions company Rutas y Raíces to deliver 200 solar kits to the remote Huichol community in San Andrés Cohamiata, Jalisco.
The first 30 kits, which comprised three LED lamps powered by a solar panel, were delivered by a determined group of Cubico employees in February.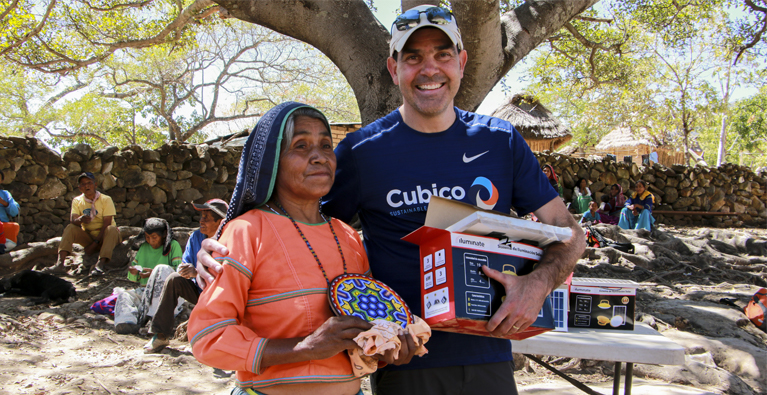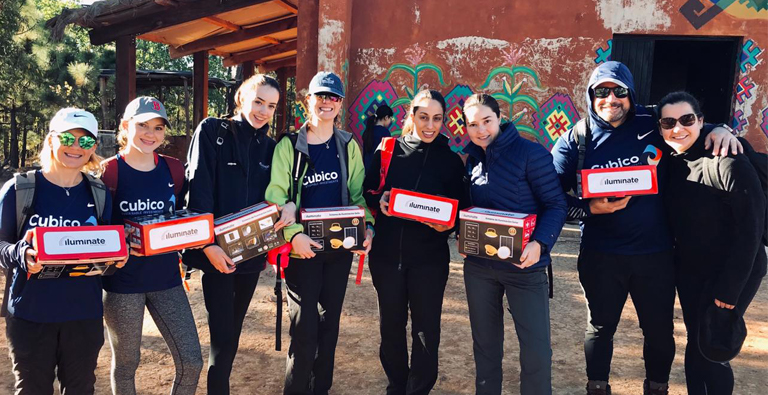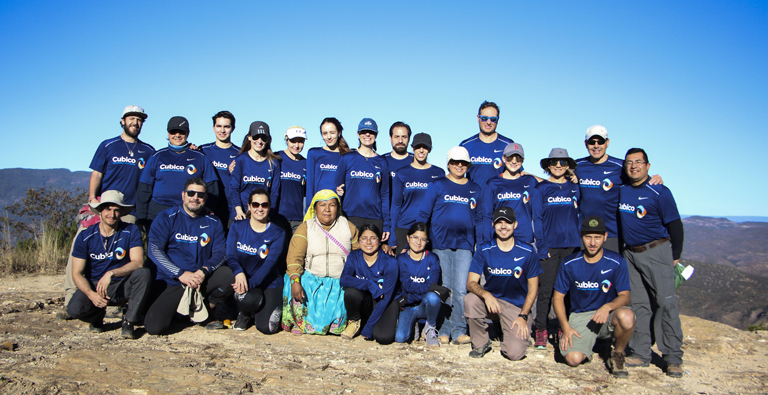 Due to the Huichol community's location at the bottom of a canyon surrounded by mountains, there is no access for vehicles.
Therefore, to reach the village, our team had to follow local guides to hike down steep terrain in intense heat for several hours.
The second delivery of 170 solar kits was made in mid-2019 by our project partner Rutas y Raíces.
This initiative made a huge difference to the lives of those in the community, who have previously had to rely on firewood and candles for light, which presents health and safety risks as well as emitting harmful pollutants.
As a gesture of thanks, each family which benefited from the initiative gifted us a piece of traditional handmade artwork.
We wanted to ensure that these gifts were used to continue to help the development of the village, so in November 2019 we held an art sale in Mexico City.
The event was attended by around 200 people, including several members of the Huichol community who talked about how these important initiatives can transform the lives of those living without electricity and running water in their homes.
Overall, more than 100 pieces of art were sold at the event, with the money raised going towards building rainwater collection systems in the Huichol community.